Google Business Profile Management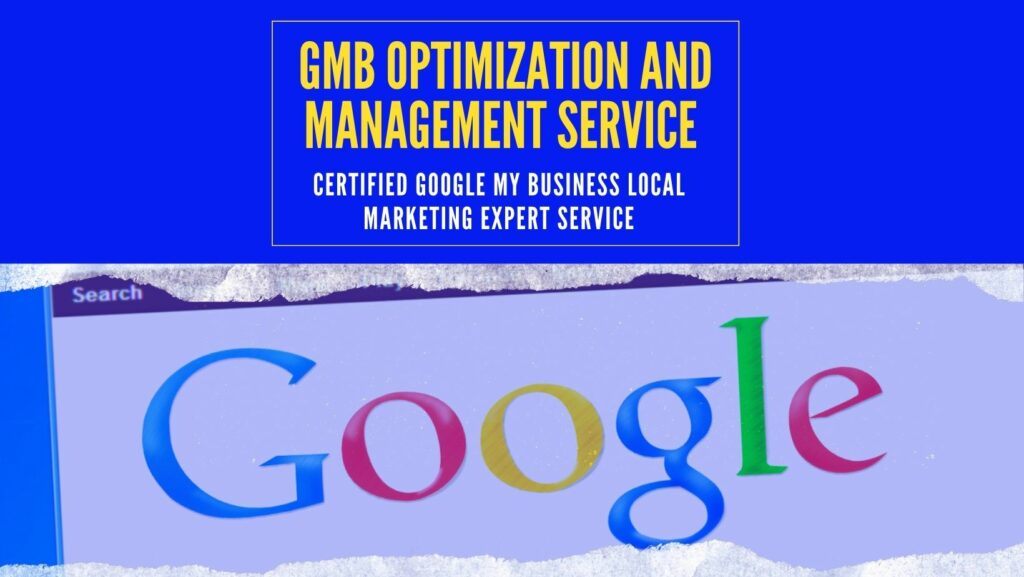 Certified Google Business Profile Management and Optimization Service For Driving Traffic, Phone Calls And Clients To Your Business!
Google Business Profile Management Service
Setting up your Google Business Profile listing (formerly Google My Business) is one of the most important things a business can do to achieve online marketing success.

Why? Because having your Google Business Profile listing optimized and managed for the Google Maps 3-Pack and nearby local searches can have a dramatic affect on your sales!
For instance, when people are looking to purchase a product or service, Google is the highest searched and most relevant search engine across all devices – iPhone, Android, Tablets and Computers.

In fact, the businesses that optimize and manage their Google Business Profile listing on a monthly basis attain and retain the most clients while landing some of the best online visibility results in their local markets.
Google Business Profile Management and Optimization Service Features
Here are some of the features of our Google Business Profile Management and Optimization Service for the businesses of Long Island, NY.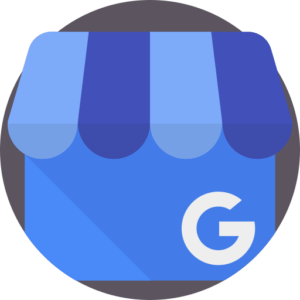 Claim Your Google Business profile Listing (if you have not done so yet)
Claiming your Google Business Profile listing is the first step in getting your business verified with Google. This is the most important step in establishing a profitable local online presence for your business.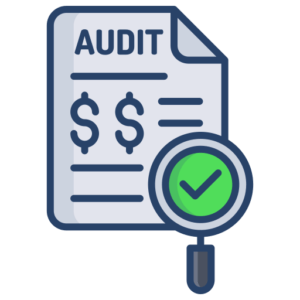 Citation Audit
We scrape, research, and find all of the websites and directories your business is listed on like Yelp, Google, Bing, Foursquare, etc. Then we visit each URL after we find it and note the business name, address, and phone number displayed to make sure it is consistent across all platforms.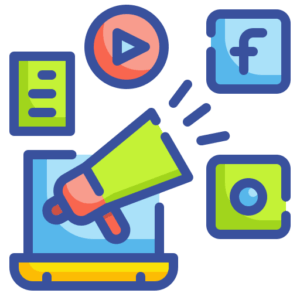 Authority Citations
We create 20-25 authority citations on the most influential, industry based websites and directories like Facebook, Yelp, HotFrog, Manta, Chamber of Commerce and Local.com to name a few. These citations are the cream of crop and are very powerful for your business!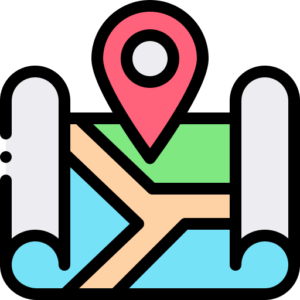 Targeted Local Citations
Designed to help you crush your local online search results! We research your competitors online marketing efforts to find rare, valuable niche and local specific online business marketing sources. Once complete, we submit your business information to these local sources for NAP indexing.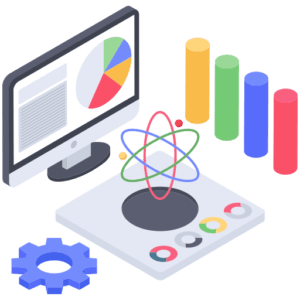 Synch Your GMB Business Listing, Google Console and Google Analytics Properties
We synch all of your Google properties together to give you the tracking, insights and website analytics to track your progress, phone calls, website visits and any improvements you need to make to better position your business for success.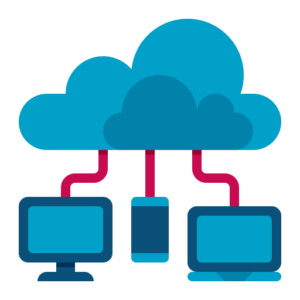 Google Cloud Links
We take all of your Google Business Profile assets, links and keywords that we have created and filter them through 13 Google properties for maximum effect.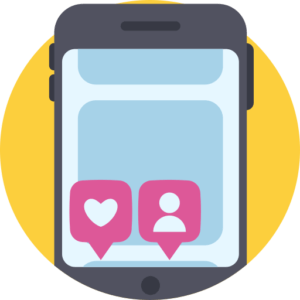 Premium GMB Posting
We create, schedule and post enticing information about your products, services, city/location, reviews, blog posts or newsletters to bring in new clients and engage with customers.
How Our Google Business Profile Service Helps Long Island, NY Businesses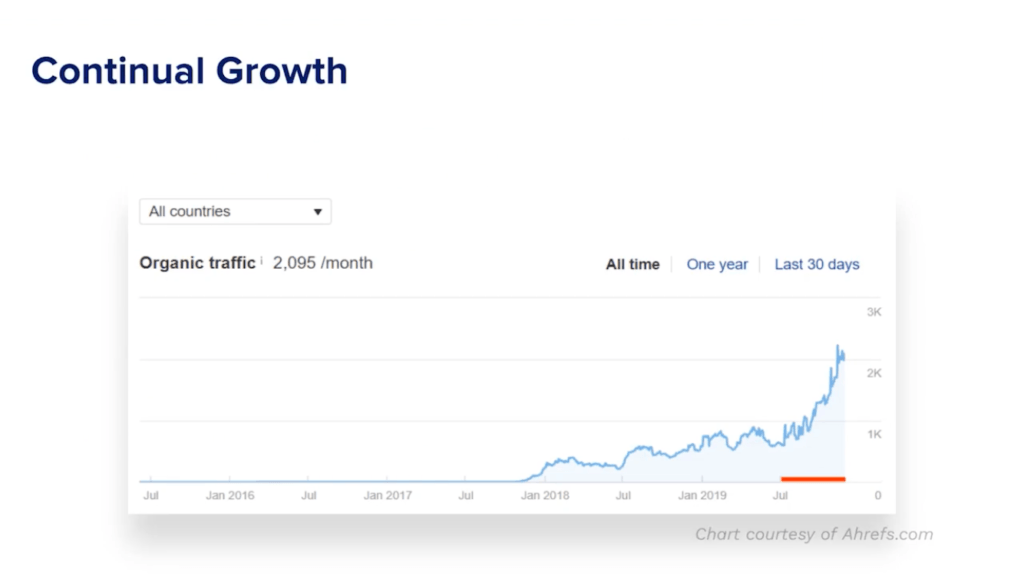 Long Island, NY is bigger then most states in terms of population and our Google Business Profile Management and Optimization Service is designed to make your business stand out above your competitors.

We strategically build and link your business across all Google properties to make you an online authority in your local market.

In essence, this comprehensive process gives your business consistency and authoritative placement across the Google search platform.

Therefore, when consumers search for a local product or service, you will be the business of choice in your market.
Google Management and Optimization Service Benefits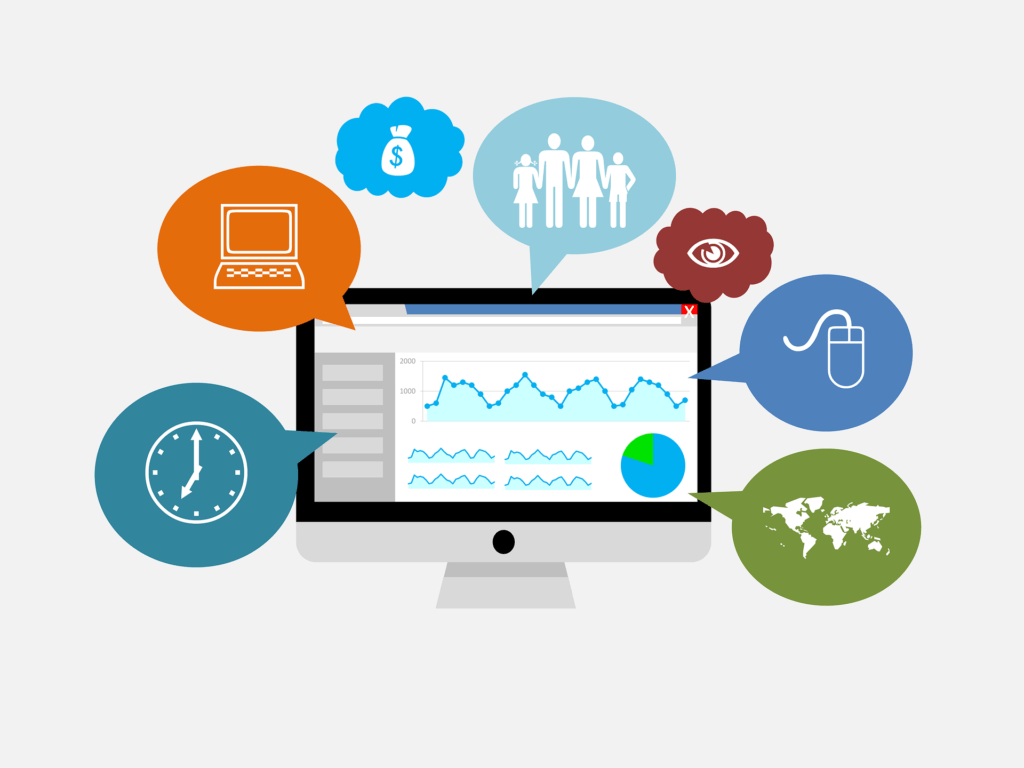 ✅ GOOGLE BUSINESS PROFILE SET UP
Google Business Profile Set Up is the foundational aspects of your Google business listing.
We focus on optimization, keyword and competitor research, setting up rank tracking and syncing your Google Console and Google Analytics properties.
✅ SEARCH CURRENT GOOGLE BUSINESS PROFILE LISTINGS
You may have duplicate listings. Example – you may have changed your business name or location.
Therefore, we remove any duplicate Google listings of your business that might be out there. We keep everything clean and consistent, as duplicates will negatively affect your rankings. 
✅ MAKE SURE YOUR BUSINESS INFORMATION AND CITATIONS ARE CONSISTENT ACROSS ALL PLATFORMS
We look at your website, major social media accounts and main citation sites to make sure the businesses information is consistent.
✅ KEYWORD TRACKING FOR YOUR TARGETED LOCAL KEYWORDS
We track all targeted keywords from our Google Business Profile management and optimization service over the course of the next few months.
Positive changes in visibility and rankings within the first 30 days are very common!
✅ POST BUSINESS HOURS AND CLOSED DATES 
We make sure your business hours, days of operations and closed dates are accurate and up-to-date. For local businesses, having accurate business operational information will get you better online visibility and consumer awareness. 
✅ BUSINESS GAME PLAN AND ROAD MAP
We research where your competitors are listed on the internet and where you need to be listed to improve your local rankings. This gives you a road map and game plan to execute over the next couple of months. 
✅ GOOGLE BUSINESS PROFILE CATEGORY RESEARCH AND SELECTION
We base our category selections on your industry, competition, niche, services, products and local consumer search habits.

This can increase your online visibility and Google search results by 75%.
✅ SERVICE AREA OPTIMIZATION
We Geo-target your most important and valuable service areas to optimize so Google knows exactly what cities, counties, towns, and zip codes are most important to your business.
✅ BUSINESS SERVICE AND DESCRIPTION OPTIMIZATION
We write a unique and optimized description of your business to make it count! We clearly explain who you are and what products or services your business provides in your market.
Setting up your service and description area accurately builds authority and trust with Google. In return, Google lets you reap the  benefits of higher rankings and increased traffic.
✅ BUSINESS PHOTO OPTIMIZATION
Company photos provide visitors the first visual impression of your business. Therefore, we gather and optimize company photo files with business data including the NAP, website URL, GPS data, and other contact details to increase engagement and rankings.
✅ CONSUMER REVIEW RESPONSES (RESPONSE INSTRUCTION PROVIDED)
Whether you get a positive or negative review, customers deserve a response when they make reviews! Responding to reviews is highly recommended and the Google Algorithm rewards you for this engagement with the customer.
Build your customers trust! They took time out of their day to leave you a review so giving them a response and feeling of appreciation can go a long way.
We provide instruction on effective review response strategies.
✅ OPTIMIZED GOOGLE BUSINESS WEBSITE CREATION
Google allows verified businesses to create a website within their Google Business Profile listing. This gives us another excellent chance at optimizing your business within Google.
By using the website creation feature we are able to feed Google more data about your business and Google loves data!
✅ GOOGLE WEBSITE CONTENT CREATION AND OPTIMIZATION
We write 750- 1000 words of unique content that describes your business, services and products. 
Throughout the content, we optimize your page using your main keywords and Google Business Profile category mentions. Links will be created to connect to other social & directory listings, establishing relevance and building trust.
✅ CONNECT YOUR GOOGLE BUSINESS PROFILE
This is our Google Cloud linking service that builds and links all of your Google properties together for maximum affect on your local online presence.
We take all of your Google Business Profile assets, links and keywords that we have created and filter them through 13 Google properties.
1.  Public Folder
2.  Keyword Rich Drive Stack Folder
3.  Optimized Images Folder
4.  Google Doc
5.  PDF made from Google Doc
6.  Google Sheet 1
7.  Google Sheet 2
8.  Google Forms
9.  Video Upload
10. Google MyMap
11.  Google Drawing
12.  Google Slides
13.  Google Sites
These properties are not only powerful, but they also look great. Most of all, they are 100% branded and unique to drive results for your business.
✅ PREMIUM GOOGLE BUSINESS PROFILE POSTING
Posting regularly to your Google Business Profile listing offers enormous potential for keyword ranking and multiplying monthly searches, phone calls and clients to your business. This is especially true for businesses in competitive industries and larger cities.
Advantages

of our done-for-you Premium Google Business Profile Posting Service
Post Creation – We handle all the post creation and posting on your local Google Business Profile listing.
Scheduling – Our Posting Service includes 8 posts per month!

 We set a schedule to publish 2 Posts per week.

Product/Service Posts

– W

e will write persuasive sales copy about your business products or services and link to your website, generating a targeted audience that is already interested in what you are offering. 

We also add "call to actions" within the post to give you even more opportunities to sell to potential customers.

City/Location Posts – Based on our research, w

e use locally targeted keywords to enhance your business relevance, authority and dominance in a particular city, town or area. The posts are usually about current work you have done in a particular city, new service offerings, events, and attractions related to your business.

Review Posts

– We take the terrific reviews about your business on social media sites, Yelp or Google and spread the word about how awesome you and your business are doing. In essence, we highlight your positive reviews to drive even more customers to your business!

Blog Posts

– If you have an active blog, we can generate more exposure for your business. By taking a snippet of a blog post and posting it to your Google Business Profile listing we can drive more traffic to your website. It is designed for maximum effect because 

by enticing the viewer to click a link to keep reading the full post, it can be linked to any product, service, advertisement or promotion within the content.
✅ 30-Day Post Creation and Scheduling
We provide 8 Google Business Profile posts that will be scheduled over a 4 week duration – 2 posts a week. In fact, by having an active and engaged Google Business listing, Google's Algorithm learns that your business is important and in turn sends you more customers.
Local Google Business Profile Management Tracking and Insights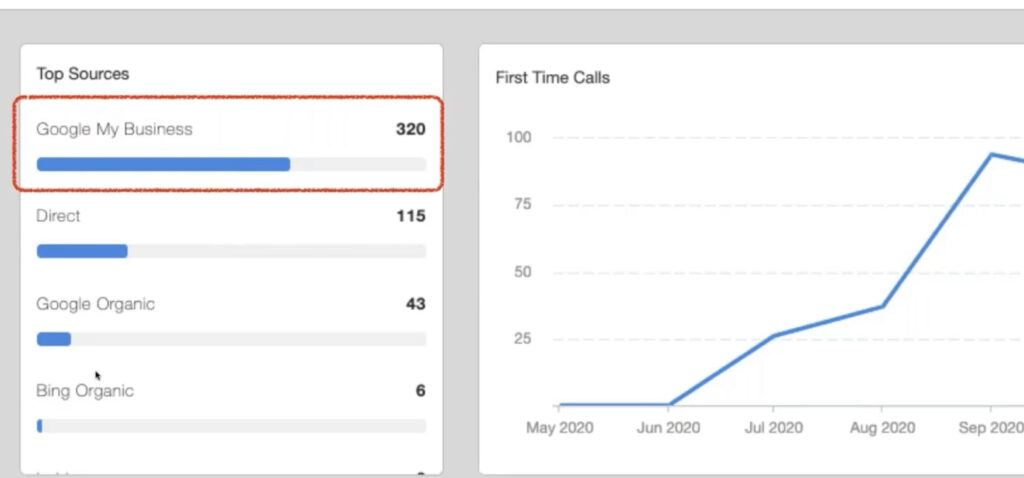 Your Google Business Profile gives you a wide range of tracking metrics to see the results of your Google Business Profile Management and Optimization investment.
Additionally, we synch your Google Business Profile listing, Google Console and Google Analytics to give you a clear view of your online marketing efforts.
As a result, you will be able to make smart online marketing decisions to grow and expand your business efficiently.
Local Google Business Profile Management Tracking Features:
Phone Calls = Monitor the # of phone calls made to your business from your Google Business Profile listing call button.
Website Visitors = Learn how many customers visited  your website from your Google Business Profile listing.
Queries Used to Find Your Business = Find out how customers are searching for products and services in your local market with actual search queries people have typed into Google to find your business.
Search vs Maps =  Where customers found your business when browsing the internet – Google Search or Google Maps.
Photo Views = How many times the photos in your Google Business Profile listing were viewed.
Direction Requests = # of requests for directions.
Messages = Text messages (if you have set this feature up).
Why Hire MaxAdvantage Media for Local Google Business Profile Management:
Dedicated Local Google Business Profile (Google My Business) Certified Expert to service your account.

Website On-Page SEO suggestions you can implement for better business website rankings.
Complete Google dashboard for tracking, insights and analytics.
Custom Google Business Profile Optimization strategy that targets your specific services, products and locations.
Weekly and Monthly reporting to keep you in the loop of all the work that is being completed on behalf of your business.

You own the Google Business Profile listing and everything we set up for your business. We just manage the accounts.

We go above and beyond almost all other SEO companies in the optimization of your Google Business Profile listing.

We are fun, cool and dedicated to delivering quality results to our clients!
FAQ for Growing Your Business With Google
How long does it take to see results?
Optimizing and managing your Google Business Profile listing is one of the fastest ways to get quality results for your business. Positive changes in your traffic, rankings and phone calls within the first 30 days is very common!
Typically, 45-90 days for larger cities and more competitive industries.
Will I still have access to my Google Business Profile listing?
Yes, we will only be set up as a user or manager on your account. You have full access to all the information, tracking and insights.
Why do I have to verify my business?
Google wants to make sure your business is legit and all your business information is accurate, especially your business address. Google has multiple ways to verify your business but they will most likely send you a post card with a PIN number to verify your account. After your account is verified we can get to fully optimizing your Google Business Profile listing.
After I verify my Google Business Profile listing do I need to do anything else?
Yes and no. We highly recommend that you respond to all reviews that are posted about your business. While we can do this for you, we believe a personal touch from the owner or sales person goes a long way. We will provide you with some consumer responses to make it easier for you. We will also ask for photos of any work, jobs, projects or cool things going on with your business on a periodic basis.
Can a Google Business Profile listing be created for any business?
A Google Business Profile listing can only be created for businesses that either have a physical location that customers can visit or a business that travels to visit customers directly. If you don't have a physical business address and you don't want to use your home address, we can set you up as a service area business.
Can I set up my Google Business Profile listing myself?
Yes, the Google Business Profile or Google My Business is a free service from Google. Here is a link to Google to check it out: https://business.google.com 
But if you are a plumber, roofer, real estate agent, mortgage/insurance broker, HVAC company, lawyer, etc. running your business should be the focus of your time. Optimizing, managing and posting to your Google Business Profile takes expertise to get consistent results for your business and most importantly TIME.
Let a Certified Google My Business Expert like MaxAdvantage Media manage your Google Business Profile listing. 
Can I cancel at anytime?
Yes, but we recommend that your Google Business Profile listing is managed on a monthly basis to reap the potential huge rewards an optimized listing can bring your business.
Do you provide me with a local Google and online marketing strategy to expand my business?
Yes, we will provide you with a custom long term strategy to get the most out of your online marketing efforts. Our main goal is bring you as many client interactions and eventual customers as possible.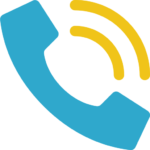 Schedule a Google Business Profile Management and Optimization Service Strategy Phone Call!
15 min can significantly grow your business.
Check Out Our Other Services:
Local Digital Marketing and SEO Service
Press Release PR Amplification
Custom Business Website Design
Business Profile and Social Media Package
Servicing Suffolk County, Nassau County, East End, Long Island, The 5 Boroughs, Upstate, NY and the Tri-State Area.