Google Rank Local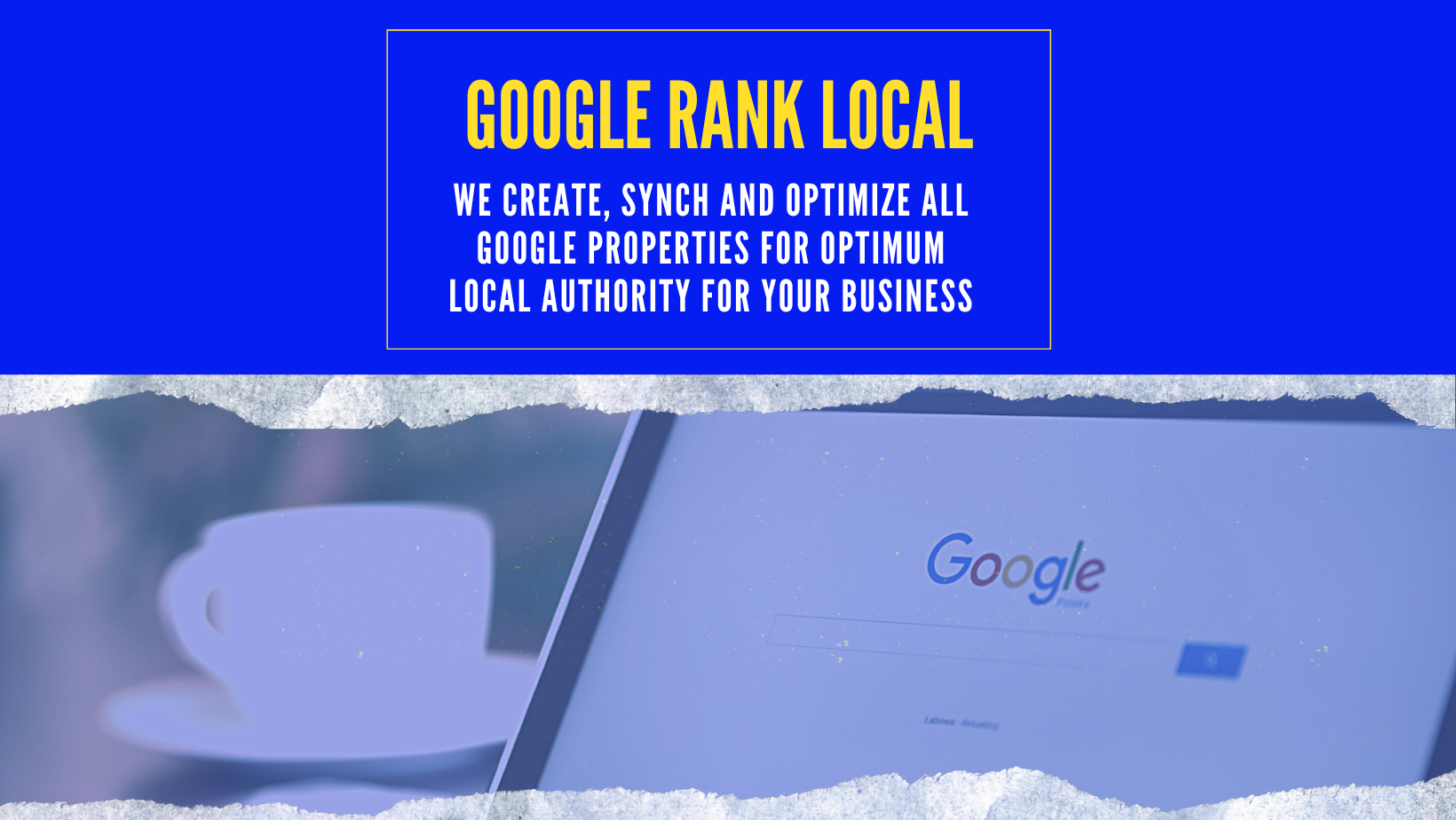 Google Rank Local Provides A Solid Foundation For Your Businesses Online Growth, Visibility and Rankings!
What Is Google Rank Local?
First, a couple quick things about Google that make it a unique and powerful asset for your business.
Google is the #1 search engine in the world and Google is #1 in searches across IPhone's, Android's, IPad's and Desktops.

Google loves itself and people love Google!

When you don't know an answer to something, you say Google it, not Bing it

?.

Google dominates our technological culture and this trend is not going to end anytime soon.
With that said, Google Rank Local is designed to leverage all of your Google Business Profile assets, links and keywords to create rankings, visibility, brand presence and authority across the Google platform.
As a matter of fact, the synergy and cohesiveness this creates is invaluable when it comes getting local top rankings for your business in the search engines.
How Does Google Rank Local Work For Local Businesses?
Google Rank Local is a comprehensive local SEO strategy that utilizes the entire Google platform to make your business an authority in your local market.
In addition, Google indexes content from its own platforms very quickly! Therefore, in a comprehensive manner, we beautifully create, filter and link your Google Business Profile (GMB) assets through all 13 Google business properties. We also link your website and social profiles for maximum effect!
By doing so, Google rewards you with improved local rankings, traffic and phone calls to grow your business!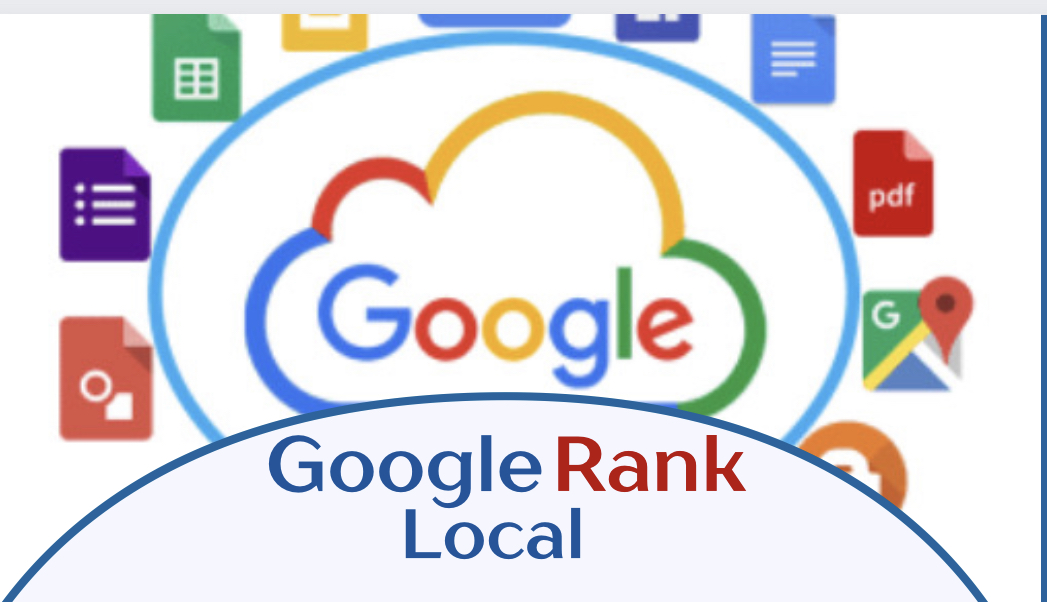 Achieve Top Rankings and Visibility
13 Google Properties We Create For Your Business
1.  Public Folder
2.  Keyword Rich Drive Stack Folder
3.  Optimized Images Folder
4.  Google Doc
5.  PDF made from Google Doc
6.  Google Sheet 1
7.  Google Sheet 2
8.  Google Forms
9.  Video Upload
10. Google MyMap
11.  Google Drawing
12.  Google Slides
13.  Google Sites
What Is Included In Our Google Rank Local Package?
✔️ Google Business Profile Set up and Deployment Fee Included!
✔️ Create Google Business Website
✔️ Google Analytics and Google Console Set up
✔️ Google Business Profile Optimization (GMB)
✔️ Synch your GMB, Google Analytics and Google Console for Business Insights and Tracking
✔️ Google Business Stack Drive Creation
✔️ Free Press Release PR Amplification Campaign Included!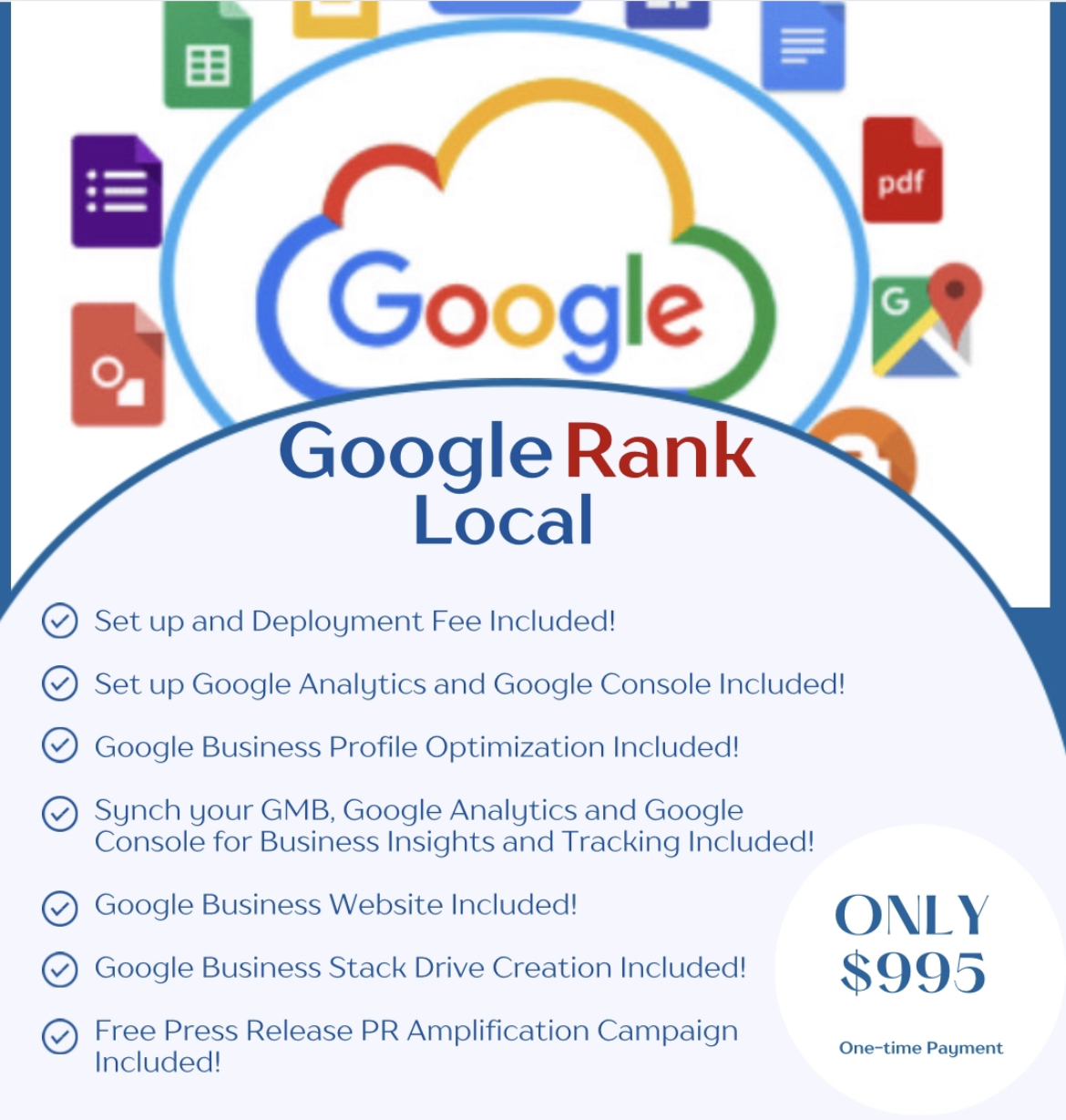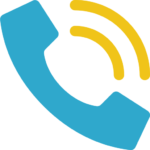 Schedule a Google Rank Local Phone Call!
15 min can significantly grow your business
Check Out Our Other Services:
Local Digital Marketing and SEO Service
Press Release PR Amplification
Custom Business Website Design
Business Profile and Social Media Package
Servicing Suffolk County, Nassau County, East End, Long Island, The 5 Boroughs, Upstate, NY and the Tri-State Area.