How to Determine the Best Online Marketing Solution for Your Business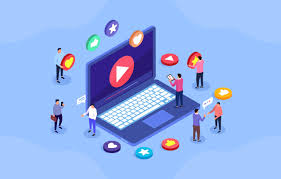 Finding an effective online marketing solution for your business can be hard. Most business owners have no clue where to start when growing their online presence.
This uncertainty causes them to chase unproven strategies and unkept promises from marketing companies unable to deliver results.
While, they are typically very good at their trade or profession. Most business owners have a difficult time finding an affordable online marketing solution that gives them the ROI they want from their efforts.
In addition, they end up losing a lot of money and giving up on online marketing all together which in turn hurts the long term growth of their business. Subsequently, heeding customers, clients and sales to competitors in their local market. This is a terrible idea!
The best online marketing solution for any business that wants a local online presence has to be multi-faceted and affordable. Still, most SEO companies push business owners towards PPC advertising.
Why You Need More Than Just PPC
While PPC or pay-per-click advertising is a good strategy, if implemented correctly, it still has to be part of an overall strategy. But this form of online marketing is temporary and does not deliver long lasting results.
A businesses main focus should be on driving traffic and customers organically to your business from multiple platforms across the internet. PPC advertising should be a limited cherry on top of your marketing efforts.
Plus, most SEO companies charge small business owners between $2-50K a month just for PPC services depending on keywords that are targeted. Wow!
This cost is just too much and out of reach for most small business owners that need to make ROI on their advertising efforts. Therefore, due to the cost of PPC services, most business owners never do anything to increase their local online visibility and Google rankings.
These business owners are making a huge mistake!  In effect, they are leaving a lot of customers, clients and money on the table for their competitors because they don't have access to an online marketing solution that is viable for their business.
Due to this fact, we have put together some information on what to look for in the best online marketing solution to grow your business.
Having an Affordable Online Marketing Solution for Multiple Platforms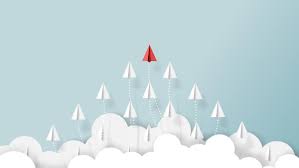 Finding an affordable online marketing solution that handles increased long term local visibility, Google rankings, high quality content, backlinking, business citations, video and podcast marketing is difficult for a small business owner. More often than not, small business owners are left using multiple vendors to achieve all of these solutions.
Ultimately, this leads to mix results, frustration and headaches for most business owners. With this in mind, we put together the most comprehensive online marketing solution for small businesses to grow in a long term, sustainable way and dominate their local market.
How to Build Max Visibility and Rankings for Your Business
Press Releases
Having high quality content about your business, products or services distributed by major brands like NBC, ABC, FOX News, CBS, CW and others not only gives you sought after authority backlink and citations, it gives you the credibility and authority in your local market to solidify your branding and customer engagement.
Blog Articles
Some blogs have hundreds of thousands and sometimes millions of visitors a month so by providing high quality content to these high traffic, authority blogs can be very profitable for some businesses. It also provides your business website with additional authority backlinks to drive your Google rankings.
Video Marketing
More people are watching videos on YouTube and Vimeo then ever before in history. Video is becoming a must and having videos highlighting your business, products and services is vital in todays digital world. Furthermore, video has proven to help drive sales and conversion time after time.
Podcast Marketing
Everywhere you look a celebrity or talking head(sport, political, entertainment, etc.) is starting their own podcast. Why? Because these people have a following and consumers are willing to pay to listen to their podcast shows. Getting audio about your business, products and services on these platforms is the new wave of radio advertising.
Slideshare
This is where consumers go to watch slideshows about your business, products and services. This rapidly growing online sector has 168 million monthly visitors and will get more eyes and traffic to your website.
Best Online Marketing Solution for Long Lasting Results
With Google, content is King and always will be! Therefore, the businesses that are putting out consistent content will be rewarded with higher visibility and traffic to their websites.
Google wants to find the end user the best content, business, products or services they can find. They do this based on the search terms the user puts into the search bar. By providing Google with highly targeted SEO content structured around your product, service and locality will raise your importance.
Similarly, having high quality content placed on multiple platforms on a monthly basis creates an omni-presence for your business. This omni-presence has proven to be very powerful for driving Google visibility and rankings.
The use of articles, blogs, video, podcast and slideshare should be in the tool kit of every business.
In Conclusion
Businesses not investing in some form of online marketing over the next 10 years will lose out on a ton of business and income.
Accordingly, online marketing has to be the most important investment business owners must make to start to build their local online real estate.
In addition, Covid and uncertainty has pushed more people online then ever before in history.  This has caused  a massive surge of people looking for local products and services via the Internet.
Having your business visible across multiple authority platforms will only increase your ability for succeed into the foreseeable future. Word of mouth works but Google is becoming the new word of mouth for local business.
Now is the time for businesses start investing in an effective online marketing solution.
Our Max Visibility and Branding Campaign is the best affordable online marketing solution for local and online businesses.